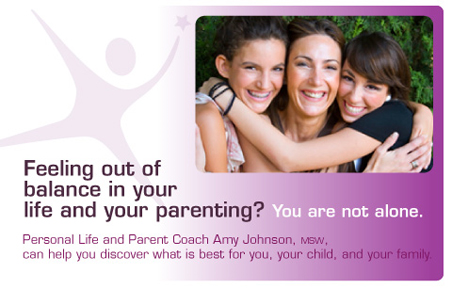 Are You
Embarrassed by or feeling alone in the struggles with your family?

Wondering how to create more joy and harmony in your home?

A Life Coach can help you
Focus on your family's priorities.

Foster joyful and loving connections with your children.

Learn what to expect and turn challenges into opportunities
to grow and share.
FREE enewsletter for parents:


Check out Amy's Blog: click here